Traditional Native Foods Initiative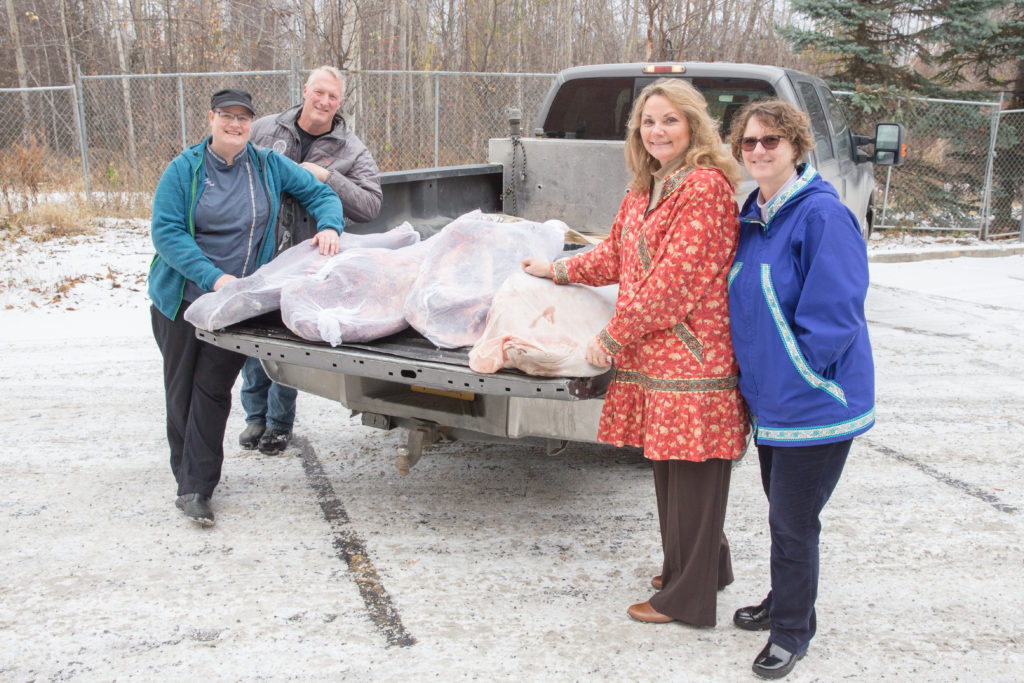 Did you know that you can donate hunted and gathered foods to the inpatient food service program at the Alaska Native Medical Center? Traditional foods are healing, nourishing medicine for our people and your donations will be greatly appreciated by our patients at ANMC.
Donations we can accept:
Most wild game meat and bones (caribou, moose, deer, sheep, goat and beaver): must be whole, quartered, or roasts; meat cannot be ground
Most fish and seafood: must be gutted and gilled, with or without heads
Seal meat and fat
Plants and berries: whole, fresh or frozen
All donated items that are received will be used in their entirety. Any left over, trim or items deemed "unservable" will be distributed to organizations that will utilize them in animal consumption, and waste will go to local organizations that will use it (i.e. Alaska Zoo, Raptor Rehabilitation,etc…)
If you are interested in donating traditional foods to ANMC, please contact (907) 729-2682 or send an email to nativefood4life@anthc.org. If you are interested in helping out with ANMC's Traditional Native Foods Initiative, but do not have access to traditional foods to donate, you can make a donation to the Healthy Alaska Natives Foundation by visiting http://inspiringgoodhealth.org/donation-page/.
How to donate [PDF]
Additional resources: