Pharmacy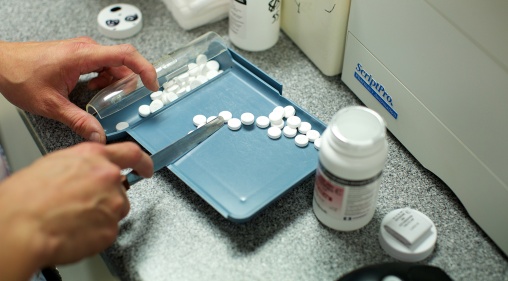 Who We Are and Services Offered
The ANMC Pharmacy fills new and refill prescriptions for our customer-owners statewide. Patients can also call into our toll-free line to have prescriptions refilled and mailed directly to their home. The toll-free automated pharmacy refill line is (877) 320-4321.
Time with a pharmacist can be extremely valuable. We understand that everyone is in a hurry and doesn't want to spend a long time at the pharmacy so we strive to provide fast, efficient and safe service. Pharmacists check for drug interactions, check medication dosing and verify accuracy of prescriptions.
Common Misconceptions
A common misconception is that there is always a long wait time to get a prescription filled. Our average total visit times for the past six months have been less than 15 minutes. Visit time is calculated as the amount of time that passes from the point you are assigned a number to the time you walk out with your prescription in hand.
Hours and Contact Information
Hours: 8 a.m.-8 p.m. every day except Wednesday
Wednesday hours are 9 a.m.-8 p.m.
Normal hours on all holidays with the exception of Christmas Day and Thanksgiving Day, which are 10 a.m.-6 p.m.
Phone: (907) 729-2117
Toll-Free Refill Line: (877) 320-4321