Urology
Who We Are and Services Offered
Located within the Surgery Clinic on the first level of ANMC, the urological team provides the latest and highest-quality care to our patients. Each of our physicians has specific areas of expertise to address the most complex problems. All members of the Urology Department strive to provide the best customer service and most up-to-date specialty urology care to our patients and their families.
The ANMC Urology Department has received the following accolades:
ANTHC AFHCAN Four Star Telemedicine Award
ANMC's highest rated clinic for outpatient customer services (Press Ganey, spring 2013)
Our board certified urologists who specialize in the care of cancers of the urinary tract, the male reproductive system, prostate enlargement, stress incontinence in women, kidney stones and congenital deformities in children staff the Urology Clinic. We evaluate and treat patients with a variety of urological conditions including:
Benign prostatic hypertrophy (BPH/enlarged prostate)
Bladder cancer
Bladder stones
Elevated PSA
Erectile dysfunction (ED)
Hematuria (gross & microscopic)
Hydrocele
Kidney cancer
Kidney stones
Male infertility
Pediatric urology
Penile cancer
Prostate cancer
Prostatitis
Testicular cancer
Ureteral cancer
Urethral cancer
Urethral stricture disease
Urinary incontinence
Urinary retention
Urinary tract infection
Varicocele
Voiding dysfunction
Our urologists provide the following urological procedures and treatments, in addition to the conditions above:
Laser TURP (transurethral resection) for enlarged prostate
Lithotripsy (ESWL)
Urodynamics
No-scalpel vasectomy
Frequently Asked Questions
In addition to medical and surgical treatments for their urological condition(s), many patients also want information about the latest nonmedical, nonsurgical, dietary and behavioral ways to manage their urological health.
Common Misconceptions
As urologists, we provide subspecialty surgical care to patients of all ages for surgical conditions affecting the kidneys, ureters, bladder, urethra as well as the prostate, seminal vesicles, testicles, epididymis and penis in male patients. We work in coordination with the specialists in Women's Health and Gynecology to provide care to adult female patients with urinary incontinence and other urogynecologic conditions.
Patient Resources
Clinic Hours and Contact Information
Hours: 8 a.m.-5 p.m. Monday-Friday
Phone: (907) 729-2700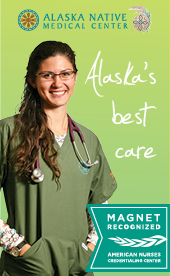 Magnet Status is the gold standard for patient care.
Learn More