Neurosurgery
Who We Are and Services Offered
The ANMC Neurosurgery clinic specializes in providing a full range of neurosurgery services. ANMC's neurosurgical team treats patients who have brain or spinal cord trauma. ANMC is the only Trauma designated center in Alaska and when a patient comes to ANMC they will receive the best quality of care available.
Clinic Hours and Contact Information
Hours: 9 a.m.-5 p.m. Monday-Friday
Phone: (907) 729-2525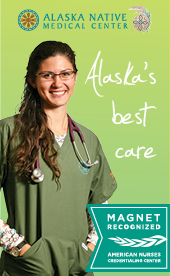 Magnet Status is the gold standard for patient care.
Learn More