Ear, Nose & Throat
Who We Are and Services Offered
The Alaska Native Medical Center's Ear, Nose & Throat (ENT) Department provides comprehensive and world-class care of ear, nose and throat conditions for our customer-owners. These services include specialty care for common illnesses such as sinusitis and ear infections, and chronic ear, nose and throat diseases. We also provide state-of-the-art care for hearing loss, neck and thyroid masses, voice and swallowing difficulties, and facial reconstructive surgery.
The main ENT department is located at ANMC in Anchorage but also offers field clinics in Barrow, Bethel, Dillingham, Fairbanks, Kodiak, Kotzebue and Nome.
John Kokesh, M.D.
Chief, Department of Otolaryngology
From: Seattle, Washington
Residency: University of Washington
Fellowship: University of Washington – Head and Neck Oncology
Clinical interests: chronic ear surgery, trauma, telemedicine, evidence based medicine
Extracurricular interests: Fly-fishing, cycling, hiking, skiing, gardening
Other: At ANMC for 20 years
Bryan Wachter, M.D.
From: St. Paul, MN
Undergraduate education: Northwestern University
Training: Residency – Loyola University Medical Center, Chicago, Illinois
Clinical Interests: chronic otitis media, middle ear surgery, pediatric ENT care, Eustachian tube disorders, reconstructive surgery, and hearing rehabilitation with surgical implants.
Extracurricular interests: fishing, golf, biking, cooking, skiing
J. David Andrews, M.D.
From: Chicago, IL
Training: Medical School – Rush Medical College
Residency: University of Chicago Medical Center, Illinois
Clinical interests: General otolaryngology
Extracurricular interests: Running, golf, private pilot
Robert Wiggins, M.D.
From: Albuquerque, NM
Undergraduate education: Tulane University
Medical School: University of New Mexico
Residency: Stanford University, California
Clinical interests: General otolaryngology, Facial plastic surgery, head and neck oncology
Extracurricular interests: Skiing, fly fishing, golf
Mark Brandt Lorenz, M.D.
From: Columbus, Ohio
Undergraduate: University of Notre Dame
Medical School: The Ohio State University
Residency: University of Michigan
Fellowship: House Ear Clinic – Neurootology
Clinical interests: all forms of ear surgery, hearing loss, balance disorders, chronic sinus disease, general otolaryngology
Extracurricular interests: Hiking, skiing, piano, photography
Prabhat K. Bhama, M.D., M.P.H.
From: Detroit, Michigan
College: University of Michigan – Ann Arbor
Medical School: University of Michigan
Residency: University of Washington, Seattle
Fellowship: Harvard Medical School – Facial Plastic and Reconstructive Surgery
Clinical Interests: facial plastic surgery, rhinoplasty, facial nerve disorders, head and neck oncology, general otolaryngology
Extracurricular activities: Cycling, hiking, playing saxophone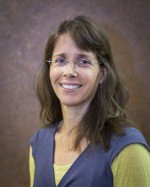 Amalia R. Steinberg, M.D.
From: Henniker, New Hampshire and Santa Fe, New Mexico
College: Barnard College, Columbia University, New York, New York
Medical School: University of New Mexico School of Medicine, Albuquerque, New Mexico
Residency: Eastern Virginia Medical School, Norfolk, Virginia
Clinical interests: chronic ear disease, Eagle's Syndrome, nasolacrimal duct obstruction, thyroid disease
Extracurricular activities: skiing, hiking, nutrition, travel
Laura Shively, M.D.
Medical School: Dartmouth Medical School
Residency: Dartmouth-Hitchcock Medical Center, Otolaryngology
Clinical interests: General otolaryngology
Extracurricular activities: Yoga, hiking, cooking
Services Offered:
General otolaryngology:

Nosebleeds
Ear pain
Ear tubes
Hearing difficulties
Sinusitis
Tonsil and adenoid disease
Snoring
Sleep apnea
Salivary gland disorders

Pediatric otolaryngology:

Ear infections and ear tubes
Speech, swallowing, and language issues
Tonsil and adenoid disease
Sleep apnea
Snoring
Tumors

Otology:

Cholesteatoma
Draining ears
Ear infections
Hearing loss
Balance disorders
Cochlear implants
Tinnitus (ringing in the ears)

Nasal and sinus conditions:

Difficulty breathing through the nose
Nasal deformities
Nosebleeds
Sinusitis
Allergies
Tumors
Issues with sense of smell or taste

Cancer:

Mouth or lip cancer
Throat cancer
Laryngeal (voice box) cancer
Thyroid cancer
Salivary gland cancer

Facial plastic and reconstructive surgery:

Brow lift
Blepharoplasty (eyelid surgery)
Microtia (ear reconstruction)
Skin cancer reconstruction
Rhinoplasty (nasal surgery)
Facial movement disorders
MOHS reconstruction
Physician Careers:
The Alaska Native Medical Center (ANMC) is an award winning, state-of-the-art, 150-bed facility that provides comprehensive medical services to Alaska Native and American Indian people living in Alaska. We provide the highest level of trauma care in Alaska and we are Alaska's only Magnet-recognized facility for nursing excellence.
We also bring care closer to home for patients across our large state – ANMC providers are world leaders in telehealth and they often travel the state providing thousands of hours of service at field clinics across rural Alaska.
Our work in the Alaska Tribal Health System is complex, rewarding and critical to the health of thousands of families and individuals. If you are interested in joining our team of talented Otolaryngologists, please read our open positions and learn more about these special opportunities by contacting our physician recruitment team.